Choosing a Certified Mechanic for Your Lexus Car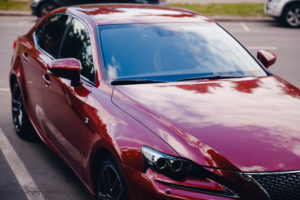 You take great pride in driving your Lexus. It's a well-engineered vehicle that looks stunning and performs beautifully. Because you care for your car, you'll want to find knowledgeable Lexus repair and service in Roswell. That's why you should only work with an ASE certified mechanic. ASE certification is administered by the National Institute for Automotive Service Excellence and is the national standard among certifications programs. But, there are a few more questions you should ask to make sure your Lexus is getting quality service.
#1 Is the Mechanic Working on Your Car Certified?
If you see the ASE certification sticker in the window of the repair shop, you might think you're covered. But, before you hand over the keys, it's best to ask if the mechanic working on your car is ASE certified. That's because a shop can display the sticker even when only some employees are certified. You'll want the assurance that the mechanic working on your vehicle has the knowledge that comes with certification.
#2 Is the Mechanic's Certification Current?
ASE certification is not a one-and-done achievement for life. Mechanics must retake the test once every five years, so there is a difference between "is currently certified" and "was certified." That's important because the technology of cars is changing at a rapid pace. Today's mechanics need to keep up with the latest skills. You really don't want your Lexus repair in Roswell being done by someone with decade-old knowledge.
#3 Is the Mechanic Certified for Your Type of Repair?
The National Institute for Automotive Service Excellence offers many different certification exams. For automotive technicians, there are eight different exams, which include automatic transmissions, manual drive train and axles, suspension and steering, heating and air conditioning, brakes, electrical systems, engine performance, and engine repair. Plus, there are other specialty tests for other areas of automotive care. You'll want to make sure there is someone in the shop who is certified for the repair you need.
Lexus Service in Roswell from Certified Mechanics
To keep your car running flawlessly, you should rely on certified mechanics to handle the work. Certified mechanics have the training and work experience to do the job right. That really counts when you're back on the road.