Double Wishbone Suspension vs. McPherson: Learn the Difference
Two Systems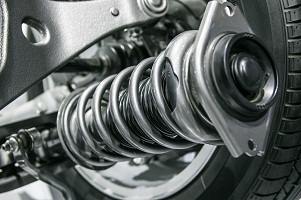 Two of the most popular suspension systems in light cars and trucks today are the double wishbone system and the McPherson system. If you own a Japanese car and experience suspension problems, it's important to understand which system it utilizes because the kind of system you have can significantly influence repair costs. Keep in mind that since you most likely won't be performing your own repairs, the bottom line is to make sure your prospective mechanic can work on your suspension when you're looking into Japanese car repair in Roswell.
Key Differences
Here are a few key differences to understand when comparing double wishbone suspension systems against McPherson systems:
The McPherson system relies on struts, which allow passengers more room in the car as they rely on a more vertical placement than the double wishbone option.
Wishbone suspension is usually relegated to the back of a car, whereas the McPherson system is typically only used for the front. A system is recognized as double wishbone when there is a wishbone configuration in the front, as well as in the back, of a vehicle.
Wishbone systems are associated with more stability, and alignments of the steering and wheel systems remain more constant.
The McPherson system, with its lack of an upper arm, allows for individual impact absorption for each front wheel, which usually results in a smoother ride for passengers but can reduce the car's stability in corners.
Although the presence of an upper arm makes the double wishbone suspension arrangement more rigid, you'll find that it also increases your ability to handle the vehicle in more challenging areas like hilly or curvy terrain.
Double wishbone suspension systems are usually more expensive to work on owing to the fact that there are simply more parts involved and these systems are more complicated to work on than their McPherson counterparts.
The Right Mechanic
So, when you're looking for Japanese car repair in Roswell, make sure you know which suspension system your Toyota, Honda or Nissan utilizes. When establishing a relationship with a mechanic, it's important to make sure he or she can tackle any issues that might arise with your car, including those that might damage its suspension system.