How to Keep Your Toyota Up and Running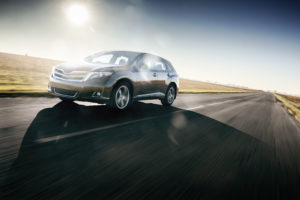 Toyota cars and trucks are known for embracing new technologies and providing remarkable reliability. Of course, that doesn't mean you'll never run into issues with your vehicle or need repairs. Every car or truck can eventually have performance problems, whether that's because of an accident or simply due to wear and tear over time. Nothing lasts forever, and even your Toyota will need some care and attention from time to time. So how do you keep your Toyota up and running? There are some things to keep in mind.
Regularly Scheduled Maintenance
Your Toyota should have come with an owner's manual. It was probably sitting in the glove box when you first drove it off the lot. You should always keep the manual where you know you can find it because it has a lot of helpful information. That includes when you should have certain maintenance done. Everyone knows to get the oil changed regularly, but do you know when your steering fluid should be replaced? Do you know when your transmission fluid should be changed? Do you know how often to replace your filters? Your owner's manual has all of those details.
Usually, around 30,000 miles your spark plugs and wires will have to be replaced. This helps your vehicle run properly and it even helps improve your gas mileage. Keeping up with regularly scheduled maintenance will keep your Toyota running well, and it has the added bonus of avoiding more serious issues. Not tending to your vehicle is one of easiest ways to allow small problems to become severe.
Pay Attention to the Lights
Did you get a low fuel notice on your dashboard? You should fill up your gas tank. When the gas gets too low, your pump starts pulling in sediment that settles at the bottom of the tank. That eventually makes its way into your engine and can lead to car troubles. You should immediately respond to low tire pressure or any other lights you see. If you don't understand what something means, you can reference your owner's manual. With the right attention and care, as well as professional Toyota repair and service in Roswell, your vehicle should give you many years of excellent performance.